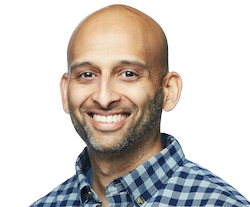 Hello, I'm Hamel Husain. I'm a machine learning engineer who loves building machine learning infrastructure and tools 👷🏼‍♂️. I lead or contribute to many popular open-source machine learning projects. Furthermore, I have extensive experience (20+ years) as a machine learning engineer across various industries, including large tech companies like Airbnb and GitHub.
I'm currently an independent consultant helping companies operationalize LLMs at Parlance Labs. At GitHub, I lead CodeSearchNet, a large language model for semantic search that was a precursor to CoPilot, a large language model used by millions of developers.
💼 Get In Touch
Do you need help operationalizing ML or large language models?
I'm open to consulting work and other forms of advisory. Email me at hamel@parlance-labs.com if you'd like to chat!
---
📬 Subscribe
Subscribe via RSS or enter your email below: