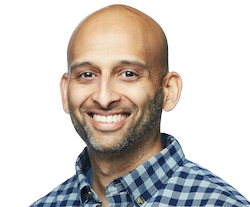 Hello, I'm Hamel Husain. I'm a machine learning engineer who loves building machine learning infrastructure and tools 👷🏼‍♂️. I lead or contribute to many popular open-source machine learning projects. Furthermore, I have extensive experience (20+ years) as a machine learning engineer across various industries, including large tech companies like Airbnb and GitHub.
I'm currently exploring entrepreneurship at the intersection of dev tools, ML platforms and large language models. At GitHub, I lead CodeSearchNet, a large language model for semantic search that was a precursor to CoPilot, a large language model used by millions of developers.
💼 Get In Touch
Do you need help operationalizing ML or large language models?
I'm open to consulting work and other forms of advisory. Email me at hamel.husain@gmail.com if you'd like to chat!
---
📬 Subscribe
Subscribe via RSS or enter your email below: